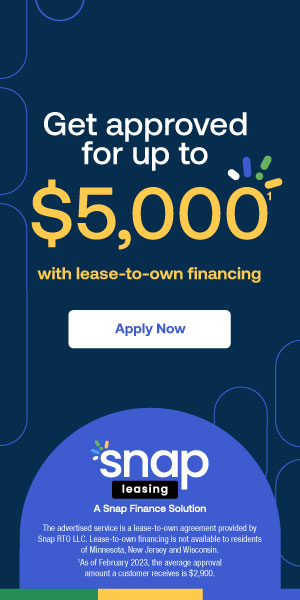 Get Loud Now!
Snap Financing: 100 days interest free!
Snap Finance offers lease-to-own financing that empowers credit-challenged shoppers with the buying power to get what they need, now.
Snap was founded on the principle that you should thrive with financing that's accessible and completely transparent.
The application is EASY, and you'll find out in seconds if you've been approved. With amounts up to $5,000 – get what you need TODAY and make payments over time with Snap!