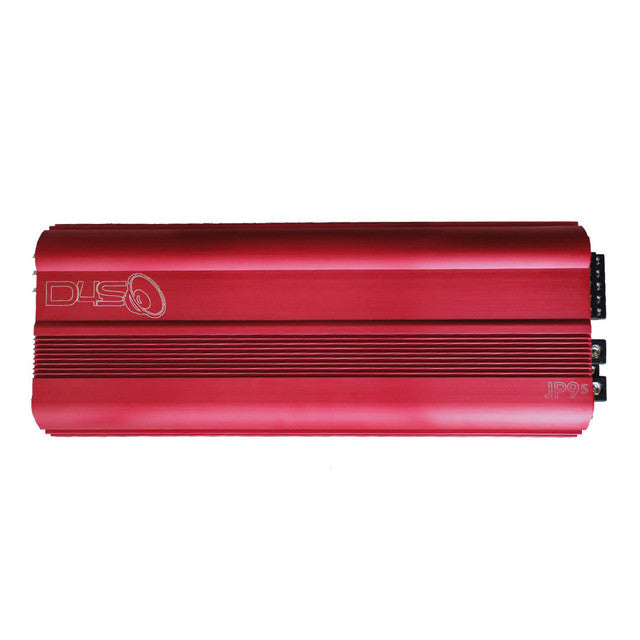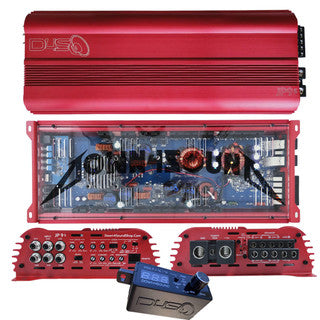 DOWN4SOUND JP95 - 1500W RMS 5 CHANNEL AMPLIFIER
Sale price
$359.99
Regular price
$689.99
DOWN4SOUND JP95 - 1500W RMS 5 CHANNEL AMPLIFIER
Product description
Shipping & Return
Product reviews
JP 95 AMP: Your Ultimate 5 Channel Amplifier
Experience the power and precision of the JP 95 AMP, a 5 channel amplifier that delivers a total of 1500W RMS. This amplifier is not just a piece of equipment, it's a game-changer in the world of sound systems. With its roots in Las Vegas, NV, and Dunnellon, FL, the JP 95 AMP is a testament to American innovation and craftsmanship.
The JP 95 AMP is a versatile 5 channel amplifier that stands out in the crowd. Its heatsink, a carryover from the JP23, ensures optimal performance under any conditions. The amplifier's radiant red color is a nod to the classic days of Down4Sound and Car Audio, adding a touch of nostalgia to its modern design.
Inside the JP 95 AMP, you'll find a fan that cools the output side, ensuring that your amplifier stays at the right temperature even during the most intense sessions. The fan stays on and the amplifier features a sleek plexi black plate. It also comes with a Bass Knob equipped with a voltage and temperature meter, giving you complete control over your sound.
The JP 95 AMP is built to last, with a standard 1-year warranty covering manufacturing defects. Please note that this warranty does not cover damages resulting from incorrect setup, misuse, or accidents.
When it comes to power, the JP 95 AMP is second to none. It delivers:
900W x 1 RMS power at 1ohm for CH5
200W x 4 + 700W x 1 RMS power at 2ohm
120W x 4 + 400W x 1 RMS power at 4ohm
400W x 2 RMS power at 4ohm when bridged
These ratings are based on worst-case scenarios, ensuring that you get the best performance no matter what. Independent 3rd party testing by Big D WIZ on the SMD Amplifier Dyno further confirms the power of the JP 95 AMP.
The JP 95 AMP also offers a range of tuning specs for each channel, including High Pass Filters, Low Pass Filters, and a Bass Boost for CH5. Its frequency response ranges from 10Hz - 30KHz for CH1 - CH4, and 10Hz - 240Hz for CH5.
The amplifier comes with a remote Bass Knob that includes a Voltmeter & Temperature display, giving you full control over your sound system. It operates at a voltage range of 9 to 16 Volts and has a fuse rating of 160A. With a length of 17.71", a width of 7.4", and a height of 2.24", the JP 95 AMP is compact enough to fit in any setup.
In the world of 5 channel amplifiers, the JP 95 AMP is a standout product. Its combination of power, versatility, and durability makes it the perfect choice for anyone looking to upgrade their sound system. Experience the difference today with the JP 95 AMP.
INDEPENDENT 3RD PARTY TESTING RESULTS : Big D WIZ TESTED ON SMD AMPLIFIER DYNO
RMS power, 1ohm for CH5 BASS CH: 1212 W x 1 
RMS power, 4ohm: 120W x 4 Channels + Bass Ch: 482 Watts RMS x 1
RMS power, 2ohm: 200W x 4 Channels + Bass Ch: 816 Watts RMS x 1
JP95 Tuning Specs: 
CH1 & CH2
High Pass Filter: 20Hz - 5KHz
CH3 & CH4
High Pass Filter: 20Hz - 500Hz
Low Pass Filter: 50(500)Hz - 500(5K)Hz
Low pass Filter Multiply: x1, x10

CH5 (BASS CHANNEL)
Subsonic Filter: 10Hz - 50Hz
Low Pass Filter: 35Hz - 250Hz
Bass Boost: 0 - 9dB
Frequency Response
10Hz - 30KHz for CH1 - CH4, 10Hz - 240Hz for CH5
Remote Bass Knob: Voltmeter & Temperature display remote control included
Input Sensitivity: 6V - 0.2V
Signal to Noise Ratio: 95dB <
T.H.D @ 4ohm: less than 0.1%

Operating

 voltage : 9 to 16 Volts
Fuse Rating: 160A
Length ( inches ): 17.71" 7.4" W x 2.24" H
Shipping cost is based on weight. Just add products to your cart and use the Shipping Calculator to see the shipping price.
We want you to be 100% satisfied with your purchase. Items can be returned or exchanged within 30 days of delivery.